The misplaced energy of professional ambition
When the going gets tough, the bets get safer, we guess.
Chicago's aging startup dads are still trading the same few hundred million back and forth across their "innovations." Mediaocean, an ad tech company founded by Groupon's Brad Keywell, is acquiring 4C Insights, a "data science" company founded by Northwestern professor Alok Choudhary, for $200 million. 4C Insights ostensibly helps advertisers coordinate their spending across social media and television, technology Mediaocean can integrate into its own platform as it advises big companies on where to buy ads.
Psst, y'all, over here: What's a "television ad"?
Electric vehicle startup Rivian raised another $2.5 billion. Which, we get it, self-driving Amazon delivery trucks is a real post-capitalist dream/nightmare. But how many billions does it take to get an idea into production and start turning a profit? It's potentially good news for the 350 employees in the downstate Normal factory, but it would be even better news if Rivian was making cars people couldn't stop buying.
Speaking of Amazon, it continues to gobble apace, with plans for a huge distribution center staffed by hundreds of people near Midway airport.
Then there's all the action around healthcare. We don't know if you've heard, but there's a pandemic, and a bunch of people seem to think the answer is in, you know, more profit from healthcare instead of more access to it. Oak Street Health, a primary care provider that focuses on older folks and Medicare patients, is planning to go public and get huge, estimating that its market size could be as large as $325 billion.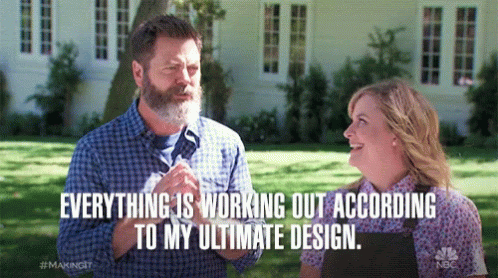 Also capitalizing: GoHealth, which made a $914 million IPO last week. The online insurance broker immediately saw its shares drop in value, and Crain's had a completely on-brand response ruing the real problem here: Dual-class stocks that allow GoHealth management to retain control instead of ceding it to investors. A health insurance middleman hitting the market at near a billion dollars in the middle of a medical catastrophe and the concern is shareholders may not make enough money and get enough say in how the company prioritizes profits? Yeah, that's not the problem we were worried about.
Meanwhile Livongo, which tracks personal data and "nudges" people with chronic conditions to avoid risky behavior, is getting a lot of attention and money because the market has decided it's "a tech company in healthcare clothing." Hmm, yeah yeah yeah, where have we heard that before?
If you ever find yourself thinking, "Wow, ghouls will really profit off of anything," we regret that we must make you aware of a new and damning fact: Highland Park-based Grassroots just made the world's largest cannabis company with an $830 million acquisition by Massachusetts-based Curaleaf. Ah, yes, Highland Park, Illinois, and Wakefield, Massachusetts, two municipalities that should most definitely be cashing in on the legality of marijuana. Surely those profits will go directly into decriminalization and social justice reforms.
We do have a couple of pieces of truly delightful news. One, eco-friendly cleaning maker Method is expanding in Pullman, with plans to add 200 jobs. We love to see a job today that doesn't actively harm the future.
Speaking of harming the future, the New York Times finally did a good and published a little piece on which corporations go against all their lovely statements by donating to anti-immigrant, anti-women, anti-LGBTQ, anti-black candidates and organizations. Oh yes that's right money! We can see where yours goes!
Jobs, Glorious Jobs
Marketing and Administrative Assistant at ACM Strategies
The homepage tagline says "We turn workers into activists," which, are we secretly working for this company? The woman-owned firm needs a junior person to help support unions and progressive candidates, a decent way to make a living in our opinion.
Policy Fellow at Chicago Community Bond Fund
Put those record donations to work and end cash bond! Yes the max listed salary is $50,000, but someone great should take this job (especially if you don't have to support yourself and can do it for the pay offered).
Marketing Director and Content and Communications Manager at Levenfeld Pearlstein
LP tries real hard to tell you it's a different kind of law firm — one that favors collaboration, transparency and community. Worth checking into because surely these are relatively stable jobs with decent pay.
Senior Specialist, Digital Properties at Exelon
Maintain the energy company's website and intranet. Post content, prepare reports. About as electrifying as you'd imagine, but bet they'll pay for continuing ed so you can stay ahead.
Inspiration of the week
"In the present moment, in a time when the pandemic has caused so much uncertainty about the future of so many industries, professional ambition begins to feel like misplaced energy, as helpful to achieving success as chronic anxiety."
—Maris Kreizman on the joys of working in publishing, and the reality of working under capitalism.
Ambition is a tricky thing. Get swept up in it, and you forget to question whether the levels you're moving through have any value at all. As Maris writes, "What if the things for which you've been striving no longer feel important because they're the spoils of a rotten system that needs a complete overhaul?"
We have said it before and will continue to: Succeeding at capitalism isn't an accomplishment. Professional movement can't be subbed in for personal success. Trust us we have tried. If your ambitions are dependent on the respect of others, well, you can spend a lifetime striving and still get nowhere.
Instead, consider what you really want to accomplish: equality, independence, agency? Identify the systems and people standing in the way, and put your ambition not toward changing them, but upending them.
Forward this email to anyone who has ambition to spare. They can sign up here, and we will give them some ideas on where to put it.
Got a tip on an excellent job? Reply to this email, send us a new one at hey@gethustl.in, or reach out on Twitter.